MISSION
The Center for Speech & Debate empowers students to effectively communicate in today's diverse, and at times polarized, society. Our coaching and workshops teach practical, evidence-based strategies for informing and persuading audiences, with a focus on clarity and sound reasoning. We help individuals and organizations refine the skills they need to communicate effectively in any situation, from presentations to job interviews. Our debates and events promote respectful argumentation and open-mindedness to diverse perspectives. The Center for Speech & Debate is dedicated to fostering a society where effective communication and the civil exchange of ideas are valued and celebrated.
BACKGROUND
In 2006, the Center for Speech and Debate opened as the UW Speaking Center, a space devoted to free one-on-one speech tutoring for the UW community. The initial cohort of three coaches couldn't keep up with demand, so we expanded each year. To date, hundreds of UW students have served as consultants, all improving their speech and debate skills, some continuing into professional speech writing and communications consultant roles. Now, the center offers over 2,000 appointments annually, resulting in hundreds of hours of extra-curricular, one-on-one tutoring.
In 2021, the Center formally changed its name to reflect the increased work on public speaking AND debate activities.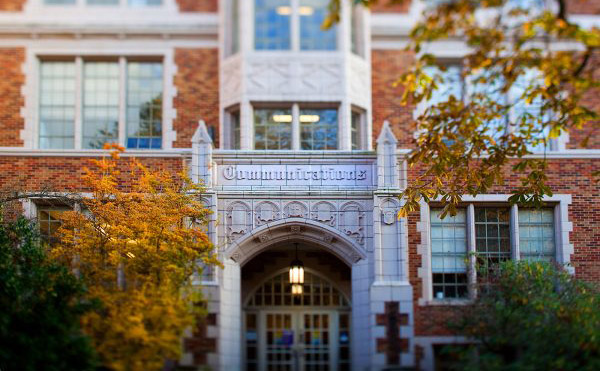 CENTER ACTIVITIES AND PROGRAMS
Speech coaching. The oldest part of the center is speech coaching. Beginning in 2006, the center offers free speech coaching to the UW community. Annually, the center offers hundreds of hours of one-on-one speech consulting hours.
Talks and workshops. The center offers talks, classroom visits, and workshops on speech and debate. Both the director and speech consultants are also available for these.
Public and policy debates. The center hosts live and online debates. The "Which is Better?" series invites two experts to debate pop culture topics in 30-minutes. Longer live debates cover policy topics, often pertaining to Washington State politics.
Jody Deering Nyquist speech contest. For decades, the contest has recognized the top UW speakers in our introductory public speaking course. Judged by alumni, the contest allowed us to showcase some of our best work. The contest is now open to the entire UW community. Each annual contest will have a theme and solicit video speech submissions
Massive open online course (MOOC). The center houses the online 4-course Dynamic Public Speaking specialization on Coursera. The MOOC has reached over a million people online and continues to generate hundreds of new enrollments each month. The center assists with maintaining the MOOC and responding to student questions.
Public outreach. The Center and its director should be available for related public-facing projects. This can include press appearances and public projects. A recent example includes the Director's work with the Washington State Debate Committee on the Gubernatorial debates.