MISSION
The Center for Speech & Debate empowers students to effectively communicate in today's diverse, and at times polarized, society. Our coaching and workshops teach practical, evidence-based strategies for informing and persuading audiences, with a focus on clarity and sound reasoning. We help individuals and organizations refine the skills they need to communicate effectively in any situation, from presentations to job interviews. Our debates and events promote respectful argumentation and open-mindedness to diverse perspectives. The Center for Speech & Debate is dedicated to fostering a society where effective communication and the civil exchange of ideas are valued and celebrated.
BACKGROUND
In 2006, the Center for Speech and Debate opened as the UW Speaking Center, a space devoted to free one-on-one speech tutoring for the UW community. The initial cohort of three coaches couldn't keep up with demand, so we expanded each year. To date, hundreds of UW students have served as consultants, all improving their speech and debate skills, some continuing into professional speech writing and communications consultant roles. Now, the center offers over 2,000 appointments annually, resulting in hundreds of hours of extra-curricular, one-on-one tutoring.
In 2021, the Center formally changed its name to reflect the increased work on public speaking AND debate activities.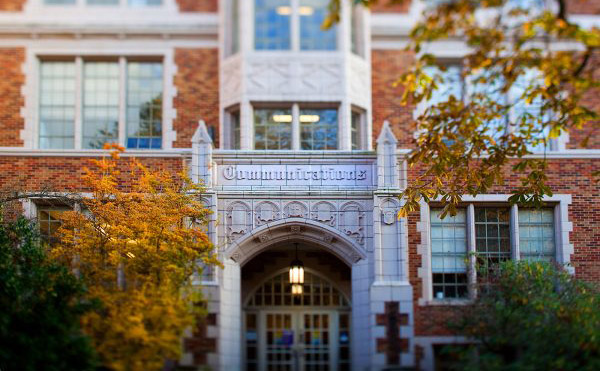 CENTER ACTIVITIES AND PROGRAMS
Speech coaching. The oldest part of the center is speech coaching. Beginning in 2006, the center offers free speech coaching to the UW community. Annually, the center offers hundreds of hours of one-on-one speech consulting hours.
Talks and workshops. The center offers talks, classroom visits, and workshops on speech and debate. Both the director and speech consultants are also available for these.
Public and policy debates. The center hosts live and online debates. The "Which is Better?" series invites two experts to debate pop culture topics in 30-minutes. Longer live debates cover policy topics, often pertaining to Washington State politics.
Jody Deering Nyquist speech contest. For decades, the contest has recognized the top UW speakers in our introductory public speaking course. Judged by alumni, the contest allowed us to showcase some of our best work. The contest is now open to the entire UW community. Each annual contest will have a theme and solicit video speech submissions
Massive open online course (MOOC). The center houses the online 4-course Dynamic Public Speaking specialization on Coursera. The MOOC has reached over a million people online and continues to generate hundreds of new enrollments each month. The center assists with maintaining the MOOC and responding to student questions.
Public outreach. The Center and its director should be available for related public-facing projects. This can include press appearances and public projects. A recent example includes the Director's work with the Washington State Debate Committee on the Gubernatorial debates.
Matt McGarrity | Director
Matt is a Teaching Professor of Communication at the University of Washington.
Matt's teaching and research focus on public speaking, argumentation, debate, and the history of rhetoric. He founded and continues to direct the University of Washington Center for Speech and Debate. He has won multiple teaching awards, including UW's Distinguished Teaching Award, Toastmaster's Communications & Leadership Award, and the National Speakers' Association's Outstanding Professor Award. His free online public speaking class has reached a million students in over 170 countries.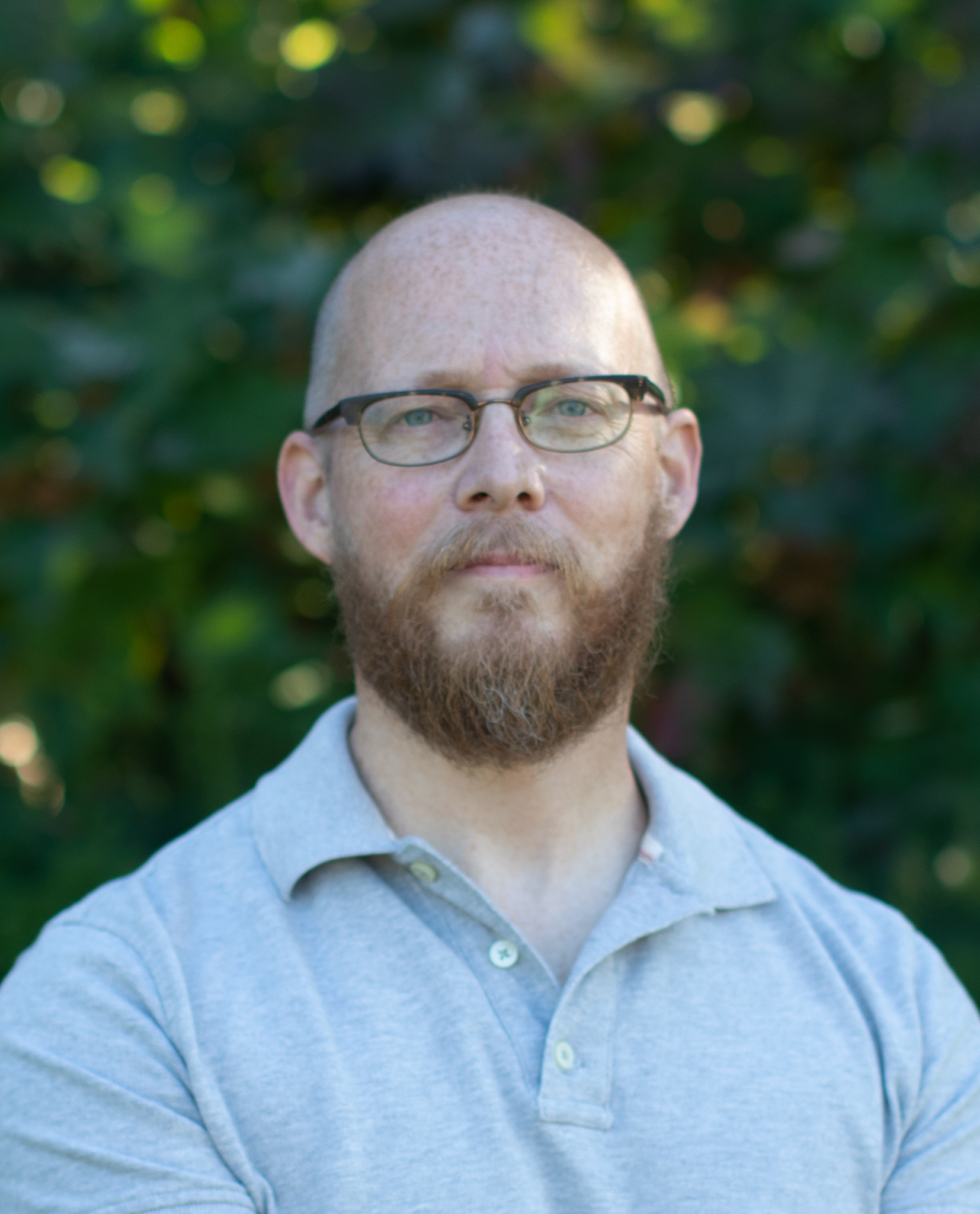 Justin Eckstein
Justin Eckstein (PhD, University of Denver) is an Associate Professor of Communication at Pacific Lutheran University and Affiliate Faculty in the Department of Communication at the University of Washington. Dr. Eckstein studies how a sensual social supplies citizens with resources for advocacy. He co-edited Cookery: Food Rhetorics and Social Production (University of Alabama Press), published in peer review journals, numerous edited collections, and conference proceedings. Dr. Eckstein's scholarly contributions won him the 2020 Rhetorical Communication Theory's Early Career award. Since 2015, he has worked with the Washington State Debate Coalition (WSDC) a non-profit, non-partisan organization dedicated to supporting debates in the state of Washington. In 2020-2021, he was awarded a Fellowship at the Jackson Family Foundation. Since then, Dr. Eckstein has used his expertise to consult with likeminded groups that share his commitment to depolarization.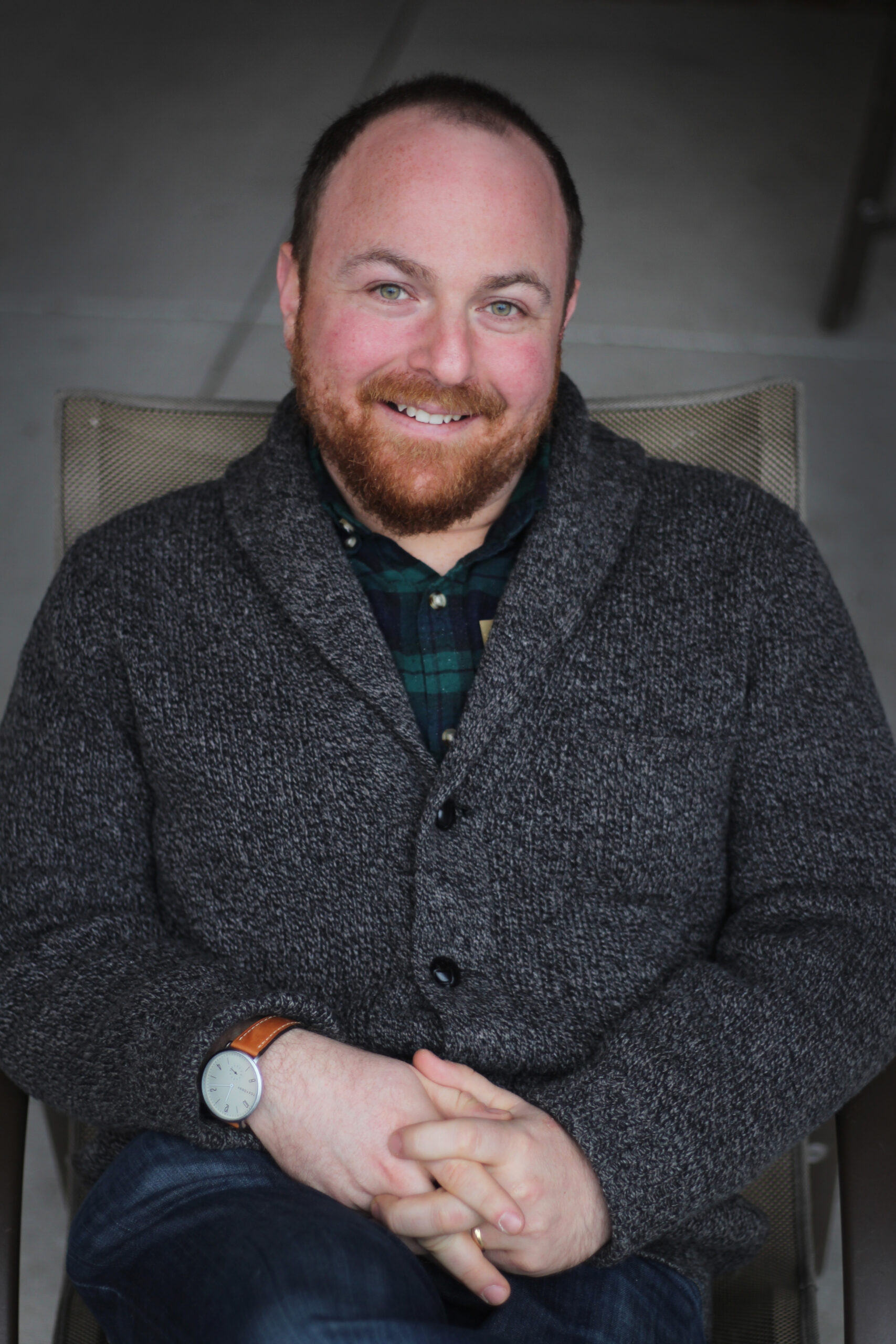 William Heins
William is a third-year undergraduate student at the University of Washington majoring in chemical engineering and minoring in chemistry and mathematical physics. As a speech consultant, he enjoys helping students develop their public speaking skills by giving them the opportunity to practice in front of an audience, receive feedback, and discuss next steps for their growth as a speaker. He recognizes that every student has a unique set of strengths, challenges, experience, and goals as a speaker, so he strives to work with students in a manner tailored to them in the safe learning environment the speaking center creates. Since public speaking is an ongoing art, we encourage students to come into the speaking center  frequently to develop their skills over multiple sessions.
As a student specializing in the sciences, he affirms the incredible importance and benefit of practicing public speaking in any discipline from the communicative to the technical. From my technical experience and experience in ENGR 231 (Intro to Technical Communication), he is always happy to provide feedback on organizing and presenting technical information.
Olivia Knoll
Olivia is a third-year student at the University of Washington studying Communications and Leadership. Her background in theater inspired her passion for addressing and educating audiences. Coupled with her passion for writing, rhetoric, and style, she enjoys both the speech writing and delivery process. Her ceremonial speech praising the Period of PURPLE Crying Program earned her first place in the 2021 Jody Deering Nyquist annual speech contest.
Olivia strives to cultivate a safe space for her peers to feel comfortable practicing and re-working their speech or presentation. She recognizes that presenting in front of an audience is vulnerable. But she proudly serves as a motivator, encouraging her peers to own their time and what they have to say because their voice is important. Olivia is excited to take on the role as a speech consultant to help build her peers' confidence with speech writing and the delivery process.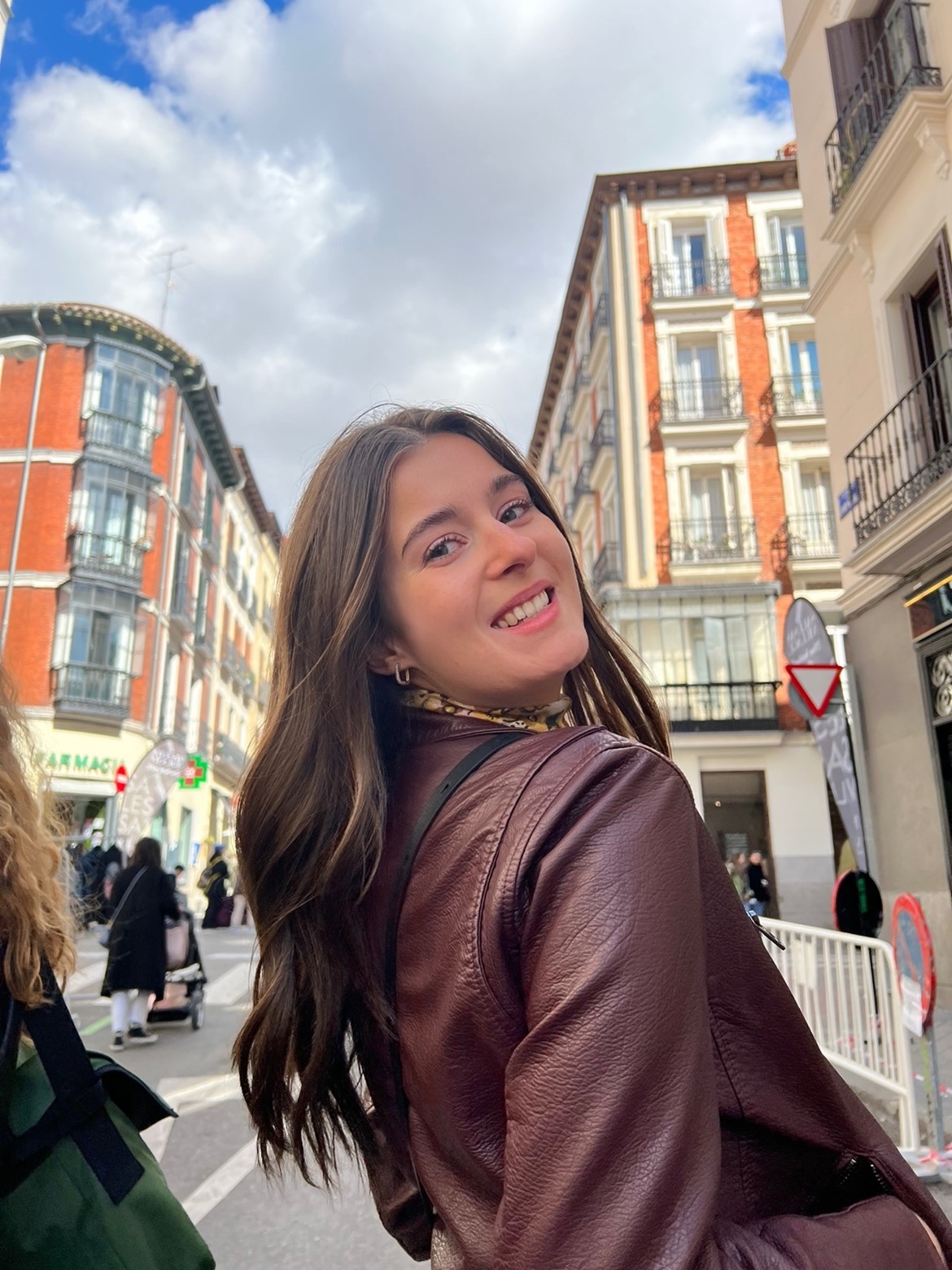 Pisa Leelapatana
Pisa is a third-year double majoring in Anthropology and (hopefully!) Communication with a minor in Music. She is in the Husky Marching Band, and is excited to learn more about the relationship between technology and societies through the intersection of her two majors. Her approach to coaching is to help her peers feel more comfortable with public speaking, and working with each students' individual writing and speaking styles. She hopes that every student, no matter their backgrounds and experiences, feels supported throughout their journey with public speaking!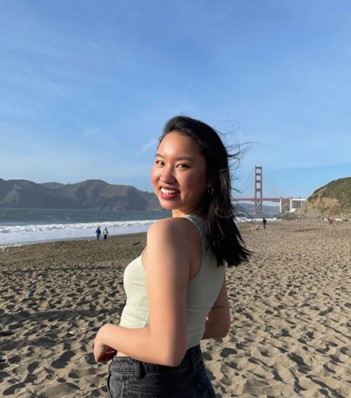 Dylan Stroh
Dylan is a third-year student majoring in Political Science with International Security and LSJ. Dylan competed in Speech and Debate from 2016 to 2020 and is currently a member of the UW Mock Trial Team. He believes his role as a speech consultant is to create a casual and constructive environment that revolves around the speaker's unique and personal style.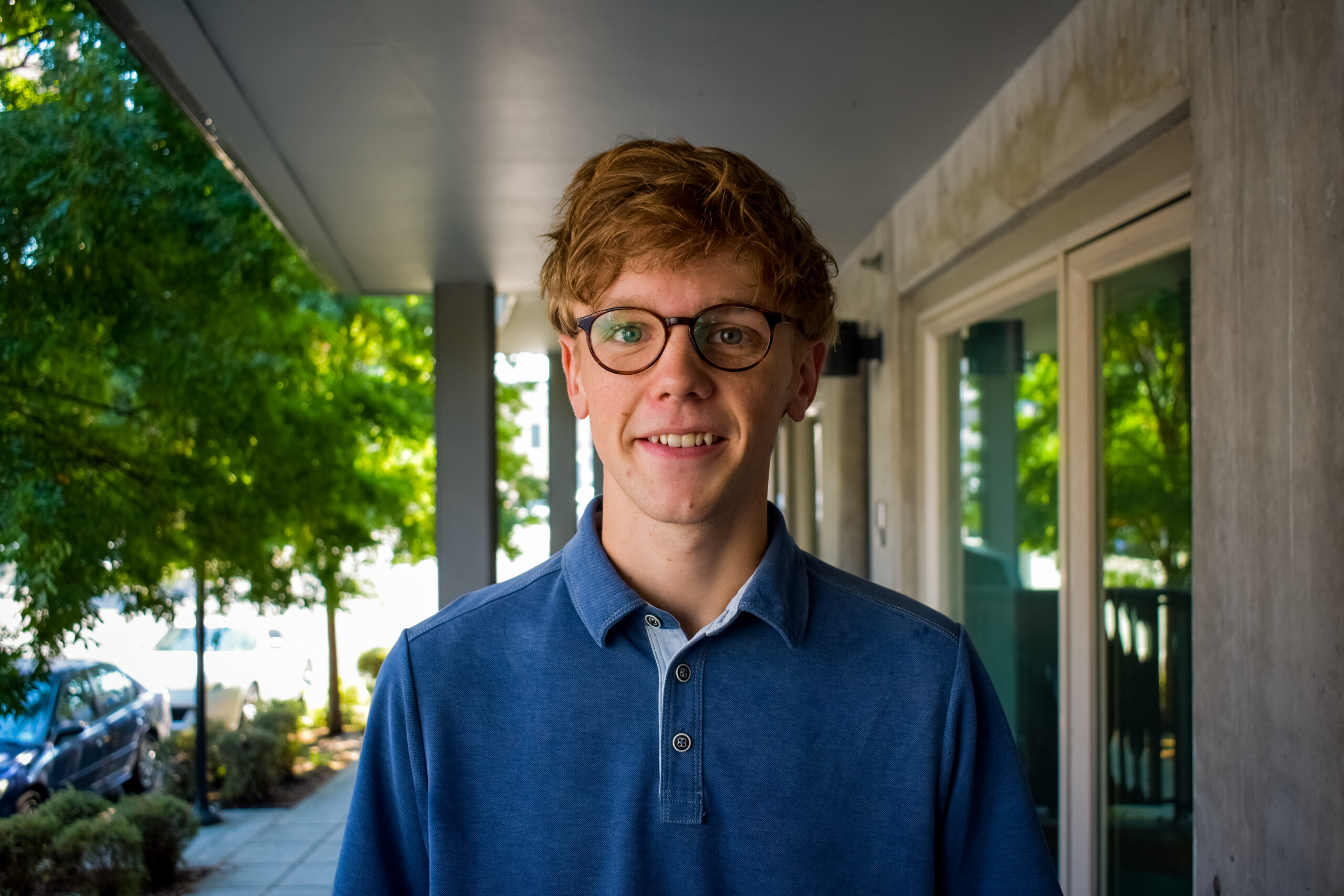 Center Alumni
The Center has had many UW students serve as tutors and consultants. Many of whom continue to apply their consulting skills. Below are a few notable alumni of the program.
Mikayla Hall
Mikayla is a content editor for a non-profit, preparing opinion pieces and editing original content. She was previously a speechwriter for Representative Cathy McMorris Rodgers of Eastern Washington.
"The most valuable aspect of tutoring at the speaking center was the opportunity to work with so many different people. You learn how to work with people to improve their writing and speaking, but in a way that highlights their own unique styles and voices. While I no longer serve in a speechwriting role, the ability to adapt my own writing and editing to other people's voices is a skill I'll carry with me to any job I may have down the road."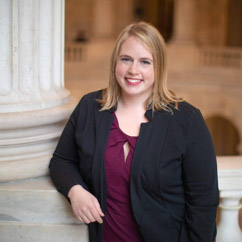 Maddy Epstein
Maddy is currently a Senior Communications Manager at Microsoft. Prior to that, she worked for years as a Communications Account Director at the PR firm, WE Communications. Maddy has drafted executive speeches, helped manage Microsoft's Environmental Sustainability Communications Agency Team, and launched a Corporate Responsibility Campaign for AT&T's CEO. She also helped lead communications for Capitol Hill Block Party.
"Being a tutor in the Public Speaking Center has been integral to my career. I have heavily referenced my experience as a public speaking tutor in every job interview. Beyond landing the job, my experience has helped me perform in my job. Public speaking is a critical skill, especially if you work in the field of communications.  As they say – if you really want to learn something, try teaching it to someone else. My experience as a tutor has informed how I write speeches, add humanizing charisma to my writing, and help brief others for public speaking engagements. I am so grateful for my experience at the public speaking center."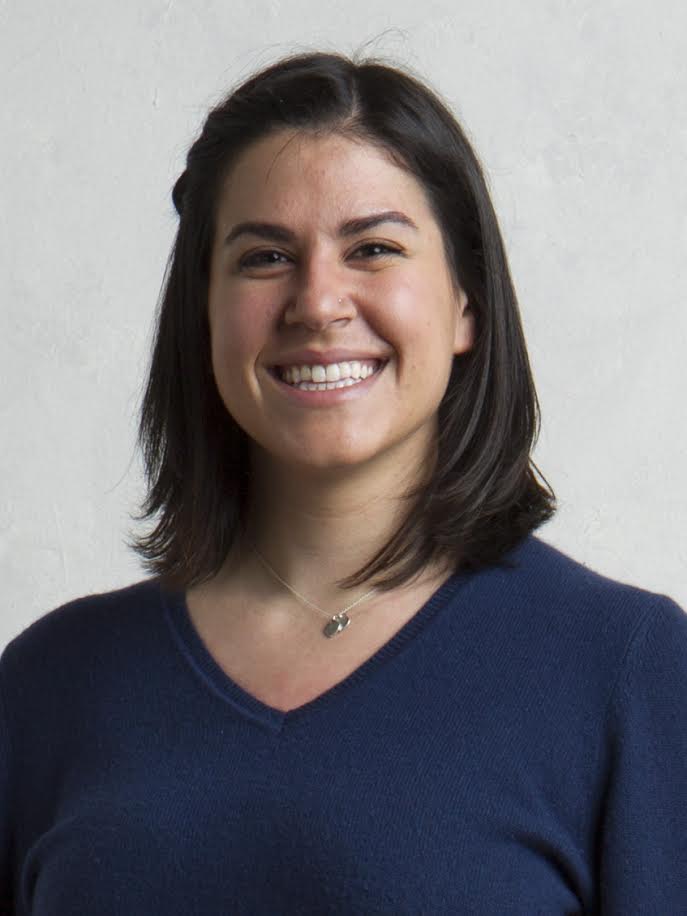 Elizabeth Woolf
Elizabeth is currently a speech and communication consultant at Woolf Communication focusing on engineering. She has also consulted in the Healthcare and Life Sciences industry. She consulted for Slalom and served as a keynote speaker for their events. She is a Make-A-Wish Ambassador, delivering talks in Washington.
Serving as a consultant in the Center "changed how I perform as a professional. Not only did it exponentially increase my skills in public speaking, but it taught me how to give and receive feedback – a critical part of career growth."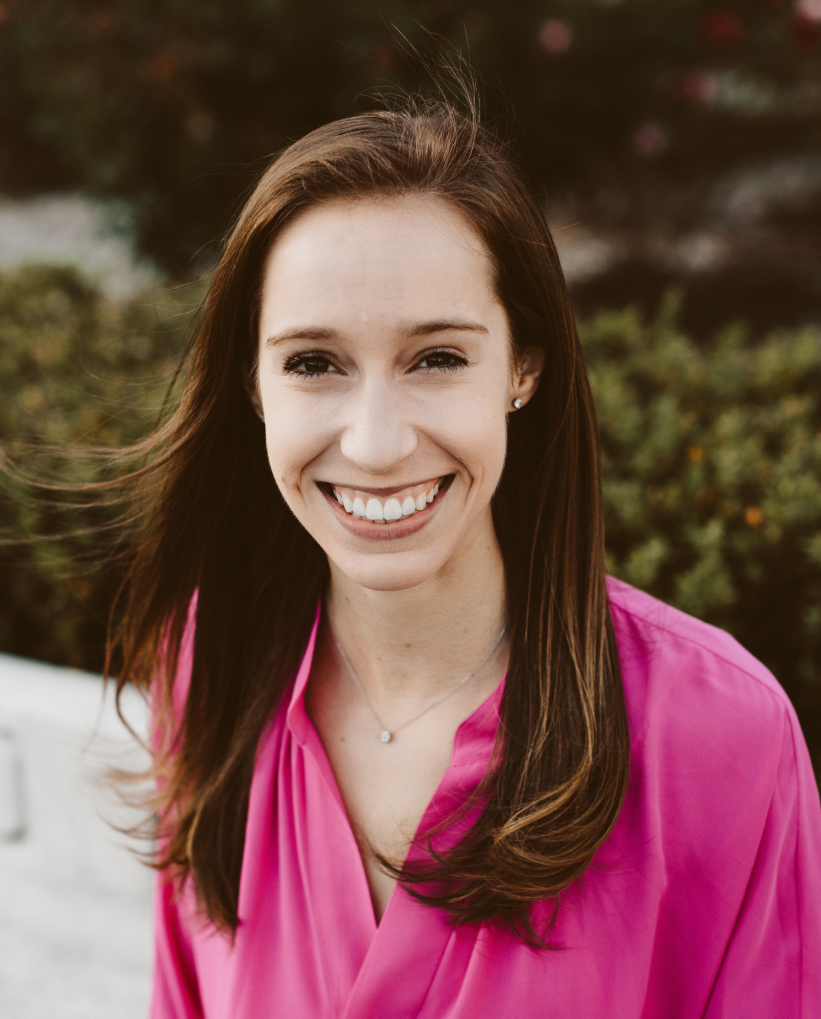 William Ray
William is an Analytics Lead for Google Cloud Storage. He has worked in economic consulting, preparing analyses for various cases, such as the lawsuits against mortgage originators after the 2008 financial crisis.
The Center is "a great opportunity to learn to do a consulting-type role where you meet 1:1 with others and offer them support. I also feel strongly that the best way to learn something is by teaching. Often when I have to speak now I self-reflect by thinking about what advice I'd give to someone who came to the speaking center. It was a great use of my time and I'm glad I was able to take advantage of it in college.